Date/Time
Date(s) - 11/13/2022
3:00 pm - 4:00 pm
Categories
We are cosponsoring this film discussion—watch the film between now and next Sunday, Nov. 13, then join the discussion on zoom.  Here is information from the Voices from the Holy Land's flyer:
Watch the film for free at your convenience; Join the Q&A Discussion

Shimon Dotan: Filmmaker, university instructor on Political Cinema and Film Directing
Rabbi Yaakov Shapiro: Scholar, author, Board Director at International Council for Middle East Studies
Lara Friedman (moderator): President, Foundation for Middle East Peace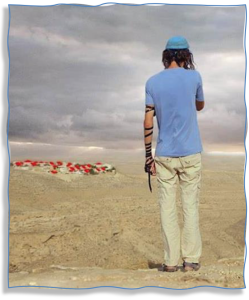 A documentary film that combines history and headlines. . . .
THE SETTLERS is the first comprehensive look at Israel's continued construction of settlements in the West Bank, which is at the heart of the Israeli-Palestinian conflict. Radicals, idealists, messianic fanatics, true believers and political opportunists, living on the fault lines of an age-old conflict, come face-to-face with history. Today, the settlers threaten to destroy what little peace remains in the Middle East.
Watch the Trailer at this link.
Shimon Dotan is an award-winning filmmaker of multiple narrative and documentary films. Born in Romania and raised in Israel, Shimon is a Fellow at the New York Institute of the Humanities and a recipient of a Guggenheim Fellowship and a Cullman Fellowship for scholars and writers at the New York Public Library. Shimon's films have received numerous awards at festivals in the U.S., Germany, and Israel. He's taught filmmaking and film studies at Tel Aviv University in Israel and at Concordia University in Montreal; he is presently teaching Political Cinema at New York University and Film Directing at the New School University in New York.
Rabbi Yaakov Shapiro is an international speaker, author, and pulpit rabbi for more than 30 years, now emeritus. Rabbi Shapiro currently serves on the Board of Directors of the International Council for Middle East Studies CMES.net). His most recent work, The Empty Wagon: Zionism's Journey from Identity Crisis to Identity Theft (2018), a 1,381-page treatise on the incompatibility between Judaism and Zionism, is considered the most comprehensive work written on the subject. His videos on Zionism have been seen by millions. His 7-minute critique of former President Trump's recognition of Jerusalem as the capital of Israel has been viewed over 2 million times.
Lara Friedman (Moderator) is the President of the Foundation for Middle East Peace (FMEP). She is a leading authority on U.S. foreign policy in the Middle East, with expertise on Israel/Palestine and the role of the U.S. Congress. Lara is a Contributing Writer at Jewish Currents and a non-resident fellow at the U.S./Middle East Project. Lara has served as the Director of Policy and Government Relations at Americans for Peace Now, and as a U.S. Foreign Service Officer in Jerusalem, Washington, Tunis and Beirut. She holds a B.A. from the University of Arizona and a Master's degree from Georgetown's School of Foreign Service.