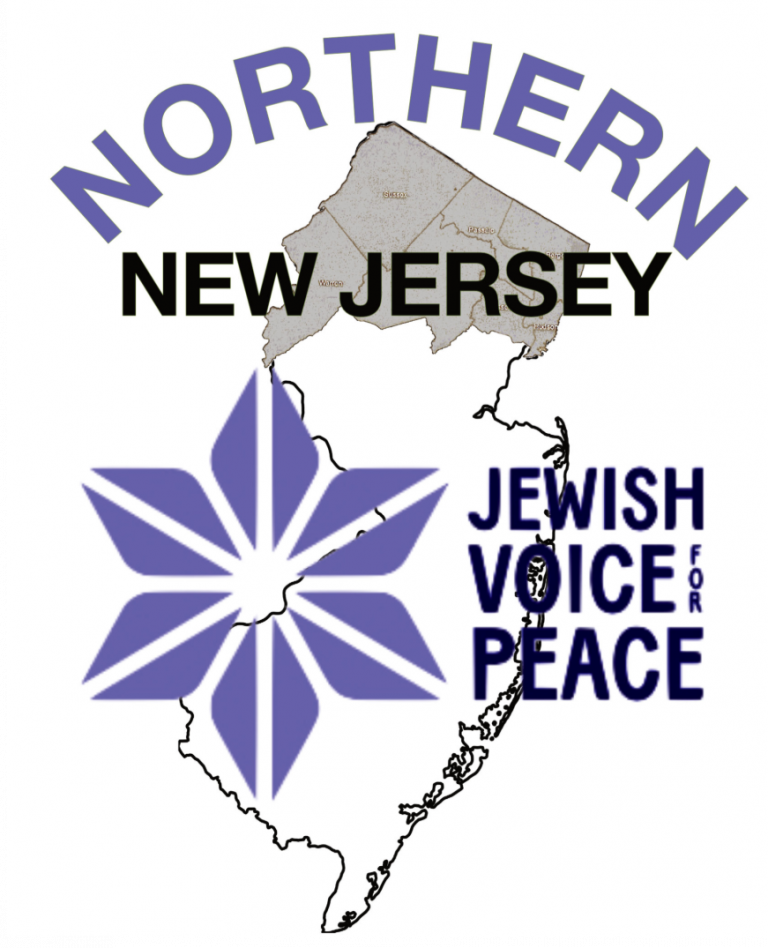 Northern New Jersey JVP (NNJ JVP) is a chapter of Jewish Voice for Peace, a national, grassroots organization inspired by Jewish tradition to work for a just and lasting peace according to principles of human rights, equality, and international law for all the people of Israel and Palestine.
NNJ JVP began organizing in December 2015. We have demonstrated in support of Palestinian rights, and held workshops on trauma experienced by Palestinian children. We have publicized the actions of Israeli soldiers who have resisted serving in the Occupied Territories and have advocated for an end to U.S. military aid to Israel. We work closely with New Jersey Palestinian and Muslim groups and with many peace and justice organizations, and have conducted training sessions on intervening when racist attacks take place in our presence.
Please feel free to contact us with any questions or comments you may have.