Northern New Jersey JVP (NNJ JVP) is a chapter of Jewish Voice for Peace, a national, grassroots organization inspired by Jewish tradition to work for a just and lasting peace according to principles of human rights, equality, and international law for all the people of Israel and Palestine.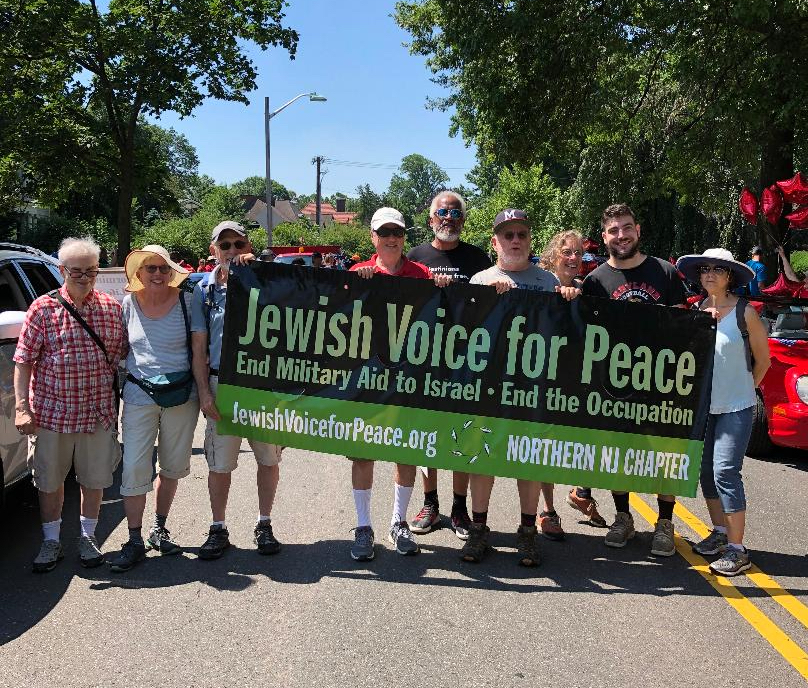 NJ Punishes Ben & Jerry's Parent Company for Principled Stance
[Five years ago, the New Jersey State legislature enacted a measure punishing firms that boycotted Israel or Israeli companies. The bill, S1923, was vigorously opposed by Jewish Voice for Peace of Northern New Jersey, NJ Peace Action, and other organizations supporting Palestinian rights. The ACLU of NJ criticized the bill, a revised bill, and the final law for its infringement on constitutional rights, specifically for violating the First Amendment by punishing people for what they say and believe. The State's largest newspaper, the Newark Star-Ledger, issued a stinging rebuke of the bill, commenting that "If it sounds more like the McCarthy hearings of the 1950's than a message against 'veiled discrimination,' that's because it is."
In July 2021, Ben & Jerry's announced that it would no longer sell its ice cream in the Occupied Palestinian Territories: "We're a values-led company with a long history of advocating for human rights, and economic and social justice. We believe it is inconsistent with our values for our product to be present within an internationally recognised illegal occupation."
Supporters of Israeli oppression of Palestinians immediately rushed to condemn Ben Cohen and Jerry Greenfield for being antisemitic. And the State of New Jersey declared that in compliance with its law it would withdraw $182 million of state funds invested in Unilever, the parent company of Ben & Jerry's.
Predictably, the Jewish Federations of New Jersey welcomed the State's plan to divest from Unilever. Sadly, the original anti-boycott bill was championed by liberal icon Loretta Weinberg and passed overwhelmingly by New Jersey's Democratic-controlled legislature.
Below we re-print from 2016 an op-ed written for The Record by Stephen Shalom, a member of JVP of Northern NJ, arguing against passage of the bill.]
S1923 violates the First Amendment, exacerbates intolerance and aligns itself against the cause of human rights.