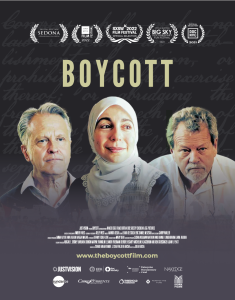 BOYCOTT
Join us to watch the film and then participate in a facilitated discussion. New Jersey is one of 34 states that has passed antiboycott legislation, which led to the state's pension divestment from Unilever when Ben & Jerry's objected to their product being sold in the Occupied Territories; how do we respond?
Details, including registration information, are on our event page.  Comments are accepted there (moderated), both before and after the event on June 13th.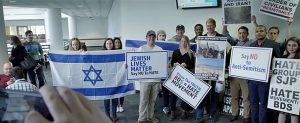 Marketing the Israeli Occupation (part 1):
Voices from the Holy Land online film salon:  Watch the film between now and Sunday, April 16, then join the discussion on zoom.
Details, including registration information, are on our event page.  Comments are accepted there (moderated), both before and after the Salon on the 16th.
Northern New Jersey JVP (NNJ JVP) is a chapter of Jewish Voice for Peace, a national, grassroots organization inspired by Jewish tradition to work for a just and lasting peace according to principles of human rights, equality, and international law for all the people of Israel and Palestine.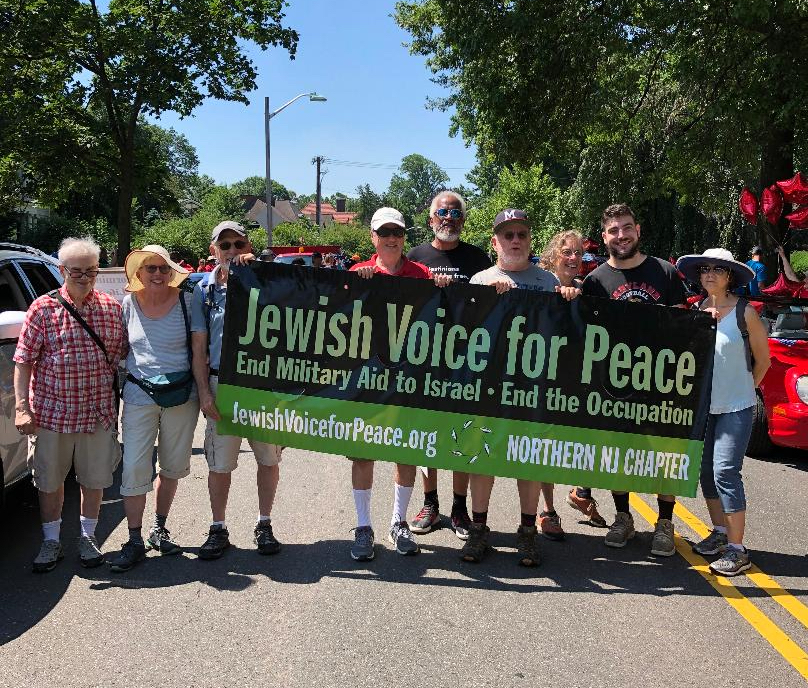 An Open Letter to the Jewish Community of Northern New Jersey
From Jewish Voice for Peace of Northern New Jersey
Massive demonstrations have been taking place in Israel over the future of its judiciary amid rising authoritarianism. Democratic activism is most welcome, but overwhelmingly the protests do not focus on the more than half-century occupation that Israel has imposed on the Palestinian people or the continued second-class status of those Palestinians who are Israeli citizens. Still less do the demonstrations draw attention to the Nakba (the "catastrophe"), the ethnic cleansing that the indigenous Palestinian population experienced 75 years ago at the founding of the Israeli state.
There is a law in Israel that penalizes any entity that receives state funds (such as local authorities and public universities) from commemorating the tragedy of the Nakba. Unfortunately, it is not the law alone that prevents Israel's Jewish population from coming to terms with Israel's horrific treatment of Palestinians. There is a reluctance among a large majority of Israel's Jews to acknowledge the crimes of the past as well as the ongoing deeply discriminatory structures in Israel that Amnesty International, Human Rights Watch, and the Israeli human rights group B'Tselem, among others, have characterized as apartheid. When a few brave anti-occupation activists within the protests displayed Palestinian flags, police and other demonstrators often violently tore down the flags. But even without such intimidation, most Israelis choose not to hear Palestinian voices. If these voices are not heard, however, and uncomfortable truths not faced, then the fundamental issues cannot be addressed.